When and How to Get a Fluorescent Ballast Replacement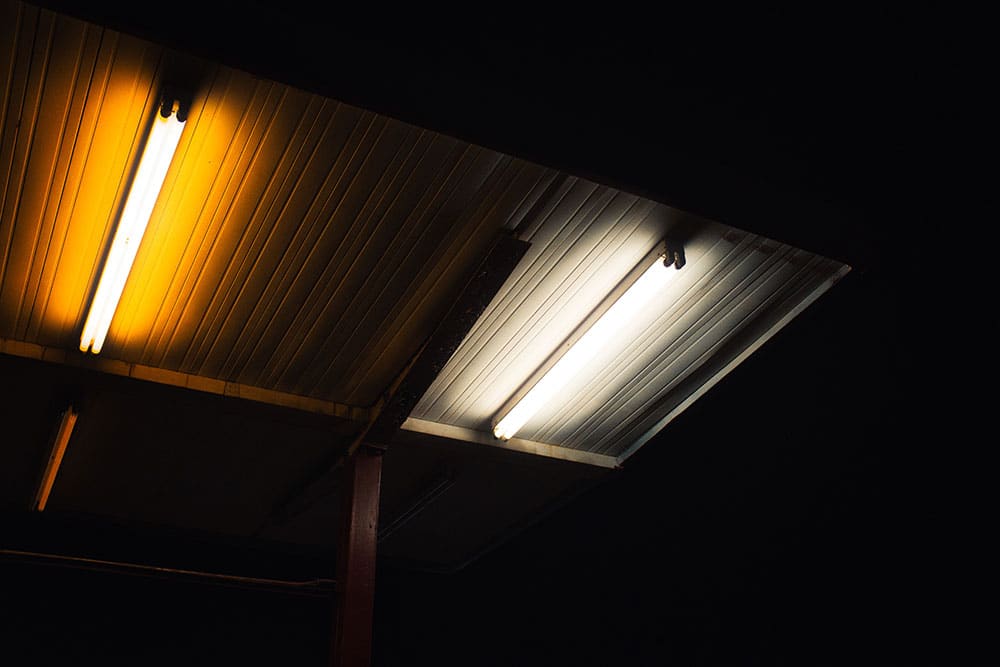 Fluorescent ballast replacement is sometimes necessary for the most common source of lighting in commercial buildings such as schools, offices and other major facilities.
The first thing you might think of when you think of fluorescent lighting is how difficult it is to fix issues regarding dim or flickering bulbs. In this article, we'll explain how to safely determine if your fluorescent light needs a ballast replacement or repair and the easiest ways to replace them.
What is a Ballast?
Because of the intense power provided to fluorescent lamps, a ballast is necessary to ensure the lamps don't immediately break due to the lamp's high voltage. Ballasts work by regulating a lamp's electrical current and providing an adequate amount of power to establish an arc within the lamp, between its two electrodes. After an arc is established, the ballast then regulates a steady electrical current to ensure a steady and stable amount of light.
When Should I Replace a Ballast?
Fluorescent ballast replacement may be necessary if your light fixture is abnormally dim, flickery or makes a loud humming sound. You probably need to replace the ballast. Another easy way to tell that you need to replace a lamp's ballast is if you're having trouble with a fluorescent lamp but the problem is not solved by replacing the bulb or tube.
How Long Should a Ballast Last?
A ballast will typically last 20 years.
Are Ballasts Affordable?
Ballasts can be anywhere from $20 – $100 depending on the lamp.
What's the Easiest Way to Replace a Ballast?
At Premium Electrical we strongly believe that major electrical repairs (including fluorescent ballast replacement and lighting upgrades) should NOT be a DIY project. Call your local electrician for more for advice and help. See also our post on Ballast Repair vs Replacement.
About Premium Electric
Premium Electric is locally owned and operated and our Abbotsford electricians offer electrical services throughout the Fraser Valley including Abbotsford, Chilliwack, Aldergrove, Langley, Maple Ridge and Mission.
We also do electrical installations and upgrades for leasehold improvements.
For more information about fluorescent ballast replacement or if you need an electrician, please call us at 1-604-308-6195 or send us an email.
.