Do you suspect you might need a home electrical upgrade? Can you think of the last time you updated or repaired anything to do with your home's electrical system?
Unless a fuse trips we often don't think to think too much about how we can keep our home electrical systems updated and healthy. Updating your electrical system plays an essential role in home maintenance. Having an updated electrical system means you and your family can feel safe.
Did you know?
One of the biggest causes of house fires is faulty or outdated wiring.
Your chances of electrocution increase when interacting with a malfunctioning electrical system.
Faulty wiring could cause significant loss in your appliance's lifespan.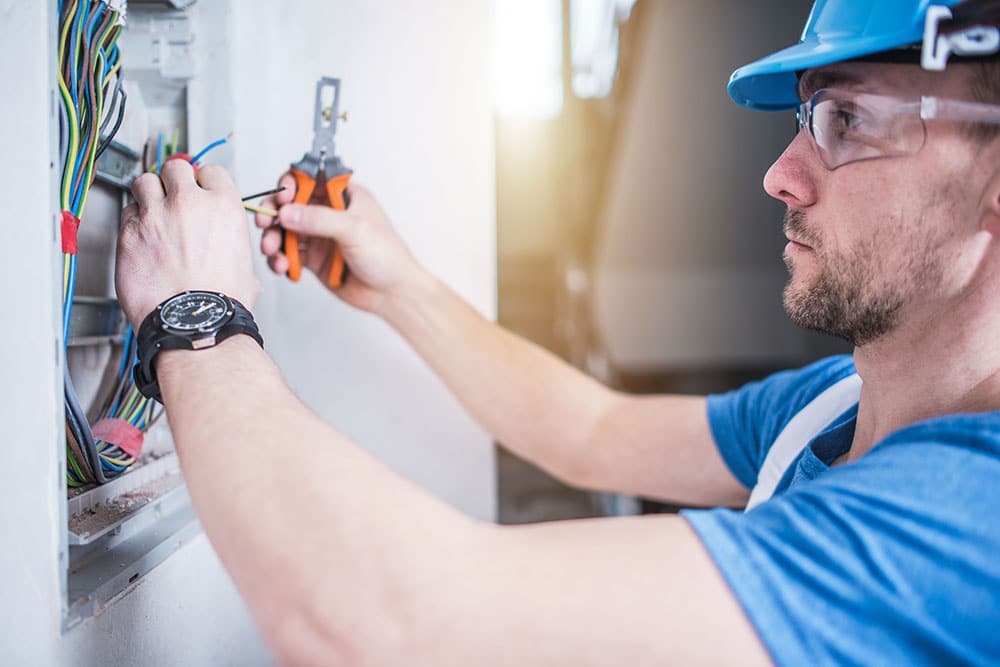 Time for a Home Electrical Upgrade – What Are the Signs
You're Constantly Tripping The Breaker 
Does it feel like your always making a trip to your home's electrical panel? This is a sign that you're not supplying an adequate amount of power to your home.
You're Continually Blowing a Fuse
If fuses are constantly being blown in your home, this is a sure sign that you need to update your electrical system ASAP.
The Lights in Your Home Dim or Flicker
Perhaps your house is haunted– or perhaps you need to get your electrical system updated. We can help with the latter.
Discoloured or Ungrounded Outlets
If you notice a yellowing to your outlet, this is a sign that your outlet could start to spark and should be replaced immediately. If you have outlets in your home that are uncovered or damaged, this too should be taken seriously and be replaces ASAP. Learn More
Lack of GCFI Outlets in Rooms with Moisture
You've probably used and seen a ground fault circuit interrupter (GCFI) outlet without knowing the name for it. GCFI outlets can be found in most bathrooms or kitchens. Learn More.
4 Reasons Why NOT Do Home Electrical Upgrades Yourself
You increase your chances of faulty wiring
You put yourself at risk of electrocution
You put your home at risk for fires
You're potentially damaging your appliances
About Premium Electric
Premium Electric is locally owned and operated and our Abbotsford electricians offer electrical services throughout the Fraser Valley including Abbotsford, Chilliwack, Aldergrove, Langley, Maple Ridge and Mission.
If you would like more information or if you still have questions about a home electrical upgrade, please call us at 1-604-308-6195 or send us an email.
Be sure to check out our related safety page entitled What to Do When the Power Goes Out.
You might also like our article on 5 Things You Need to Do In An Electrical Emergency.